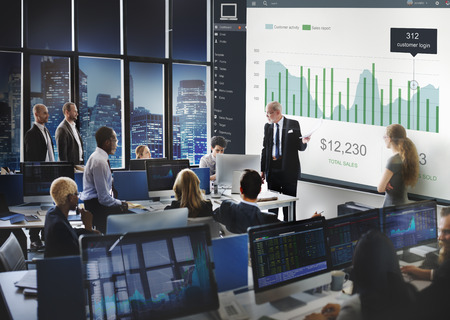 Sales Account Executive
mktg4thefuture
May 26, 2017
Mktg4TheFuture is looking for a high-energy, internet savvy sales person to join our award-winning team of sales professionals as an experienced Sales Account Executive.
We are a full service digital marketing agency that is looking for a part or full time sales account exec. Primary functions would be to make sales calls, create relationships, and follow up with potential sales leads while networking with decision makers. Our digital services include:
Responsive Website Design
Pay Per Click Marketing Services in Google, Yahoo, Bing (Adwords Certified Agency)
Social Media Marketing
Email Marketing
Online Reputation Management
Search Engine Optimization (SEO)
iOS and Android Application Development
Review Generation Software
Content Marketing
Display Marketing and Remarketing
Marketing majors or recent Eller graduates that are looking for real world experience in B2B sales are highly encouraged to apply for this position.
Responsibilities:
Articulate Marketing for the Future's service, benefits, and processes to potential target clients
Make 75-100 daily outbound calls to potential clients across the country, or local drop in's
Cultivate existing professional relationships to set up appointments
Develop and cultivate leads, through your pipeline from prospecting and qualifying, to negotiating and closing.
Position yourself to understanding the marketing needs of the individual client
Meet monthly sales targets according to sales plan
Participate in daily sales meetings and articulate market feedback to Marketing for the Future's senior executives
Contribute to Marketing for the Future's team culture by being your best self-possible
Close on Prospects
Qualifications:
1-2 years of sales or marketing related experience
Ability to thrive in an ever-changing, fast-paced environment
Exceptional communication skills both written and oral
Ability to work autonomously while maintaining focus and work ethic
Desire To Create A Better Life For Yourself and Your Community Members
Technical skills: background and strong interest in process development, MS Project, PowerPoint, Word, Excel, Web and other required computer applications; Master Data, SAP, Lean Six Sigma experience a plus
Compensation is $15-$25/Hour based on experience and your performance working in a fast paced, start up environment. Commission based rewards are also available for this position which will be based strictly on a % of total sales during 2 month period. Sales evaluations will be provided on a weekly basis to you.
A minimum of 15 hours per week is expected to be dedicated to building your sales funnel, setting appointments, meeting with potential clients, and closing deals. No maximum hours if sales performance meets expectations. (Unlimited earning potential)
If you would like more information about this great sales opportunity please email me our CEO directly at Caleb@mktg4thefuture.com and include your resume , cover letter, along with why you think you would be a good fit within our agency.
This sales position is not for everyone and previous sales experience is required.
We are a fast-growing technology company whose sole mission is to help privately owned businesses triumph over conglomerates on the web. We work with everyone from small mom and pop businesses to multinational organizations. We're looking for innovative, passionate, creative, intelligent people to help us achieve our ambitious goals and make a difference. Here's what we can offer you:
Hands-on training
Flexible Schedule With The Ability To Work Remote
A Culture That Demands Success
Fast Paced, Startup Atmosphere
Promote From Within
Co Workers and Supervisors That Understand The Key To Our Success Is Having Fun With What We are Doing
Compensating Hard Work
A Place You Feel Right At Home
EDUCATION:
4 Year degree required (or being pursued)
Please email your resume and cover letter, with a brief description of why you would like to work for our company to our Founder and CEO @ Caleb@mktg4thefuture.com with the Subject line: Employment.